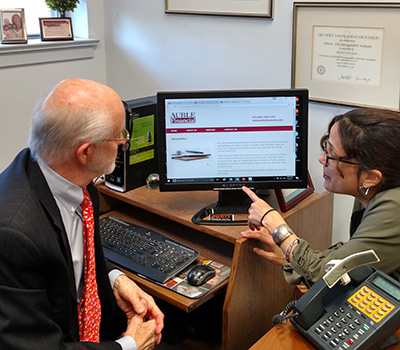 Auble Financial represents dozens of highly-rated insurance companies offering a broad selection of affordable, high quality insurance programs. We provide products such as:
These may be provided on a single-need basis or as part of a comprehensive financial plan. When appropriate, we work with other professionals, such as attorneys and accountants, to help you achieve your goals and reduce your risk.
In short, Auble Financial provides inclusive services from start-of-life financial planning to end-of-life planning. We help reduce financial risk for anyone who may live too long, die too soon, or become disabled.
With over 100 years of combined professional insurance background, our associates have the experience to serve most members of our community. We would be pleased to provide professional and personal references.
Please call today for a no-cost, no-obligation, "get acquainted" meeting. At 53 Darby Road, we are next door to the Paoli Firehouse. Plenty of parking and free coffee! (610) 889-1640 x101.