The quick answer is NO.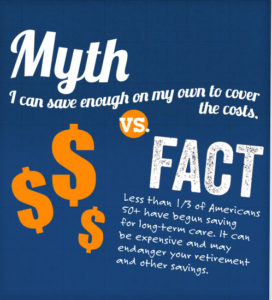 November is Long-Term Care Awareness Month.
If you develop a chronic illness or become disabled and can no longer care for yourself for an extended period of time, you'll need long-term care services.
And they aren't cheap.
The median cost for a home-health aide for an eight-hour day is more than $44,000 a year, while nursing care in a facility with a private room has a median cost of almost $84,000 a year.1 As life expectancies increase, so does the duration of long-term care needs, and the financial burden may end up falling on your loved ones after you've run through your own life savings.
Video: Long Term Care 101
Contact me to discuss YOUR options.
1Genworth 2013 Cost of Care Survey, conducted by CareScout
Source Link